Number 2 (previously Red Coffee) is a balanced, organic, 100% Arabica coffee bean with sweet notes (caramel, chocolate) that is especially designed for your espresso machine. Following a series of tests, our experts created the Number range for you: 4 coffees with unique flavours. Packaging: 1kg.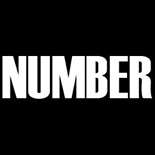 Number
The Number range of coffees was created and designed by a team of experts from MaxiCoffee, bringing together coffee experts, SCA coffee judges, artisan coffee roasters and baristas.
Their aim was to produce a coffee of impeccable quality for you to enjoy.
Maxicoffee Bestsellers Rank