Nivona Thermos Milk Cooler. 500ml capacity. An insulated stainless steel milk container made for Nivona coffee machines equipped with the Spumatore milk system.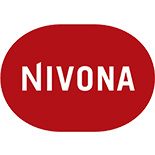 Nivona
Nivona is a designer and manufacturer of automatic machines. It has based its expertise on several years experience in the German and Swiss markets.
Nivona works exclusively with specialist retailers such as MaxiCoffee. This means that you will not find Nivona products on the high street.
Maxicoffee Bestsellers Rank