Dr Mahn Handy roaster - Roast your own coffee!
FREE delivery
In stock, dispatched within 48h
Roast your own coffee beans
Stainless steel pan
Wooden handle
For gas hobs only
Discover the Handy Roaster by Dr Mahn. A stainless steel pan designed to roast your own coffee at home. With wood handle. To be used on gas hobs only. The Handy Roaster can also be used to roast almonds and other nuts. A great gift idea for aspiring coffee roasters!

1 - Prep are your green coffee beans and put them in the pan.
2 - To roast your coffee beans, check the heating distance between the pan and the fire.
3 - Check the colour of the grains while roasting and keep shaking the pan during the process.
4 - You can then see the green skin of the grains come off.
5 - At the end of roasting, let the beans cool down as long as possible.
You can find Green (unroasted) Coffee Beans on MaxiCoffee.com
The Handy Roaster comes in its own special box.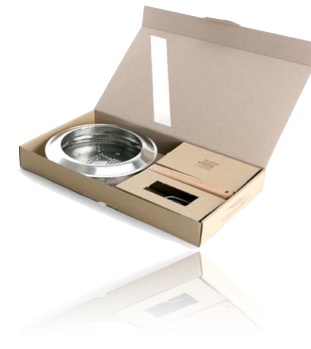 Maxicoffee Bestsellers Rank