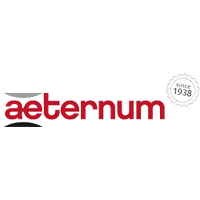 Aeternum is an Italian brand specialising in kitchen utensils and moka pots.
The brand was founded in 1938 by Bortolo Bugatti and became part of Bialetti, the creator and global leader in Italian stove-top coffee makers, in 2006.
Find the Aeternum moka pot for your gas or induction hob on MaxiCoffee.